(New Album)-@608TEFMAN "Feel Good Music"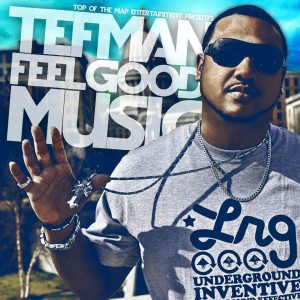 Label-owner and emcee Tefman is approaching the rap game with an arsenal of skills. As a businessman, his label Top of the Map Entertainment, has built an impressive roster of up-n-comers and, as a rapper, his track record proves that he's not afraid to go hard. In 2012, Tefman was featured in XXL Magazine, Hip-Hop Weekly, All Hip-Hop.com Breeding Ground Spotlight, The Source.com, Yo Raps!, and Shade 45. Determine to make 2013 even better Tefman has hit the road running. No matter what the demands of the game, Tefman is determined to stay loyal to his fans and keep making music that people can connect to.
***Purchase your copy of Tefman's highly anticipated album Feel Good Music online today for only $7.00 USD***
Here's the link!!!!
Tags: 608, Feel Good Music, Hip-Hop/Rap Artists, Madison, Music, Tef Man